Well, this stock has a much more interesting history than your average airgun stock...
The stock was custom made for a fellow FT shooter, unfortunately it was destroyed in the mail and arrived in pieces, literally. Luckily the broken stock was replaced by the manufacturer, and this stock was sent to another FT shooter to try and repair. When this shooter sold his guns that fit the stock, he then passed it on to me, in a bag, as it came originally in the mail...Try not to cry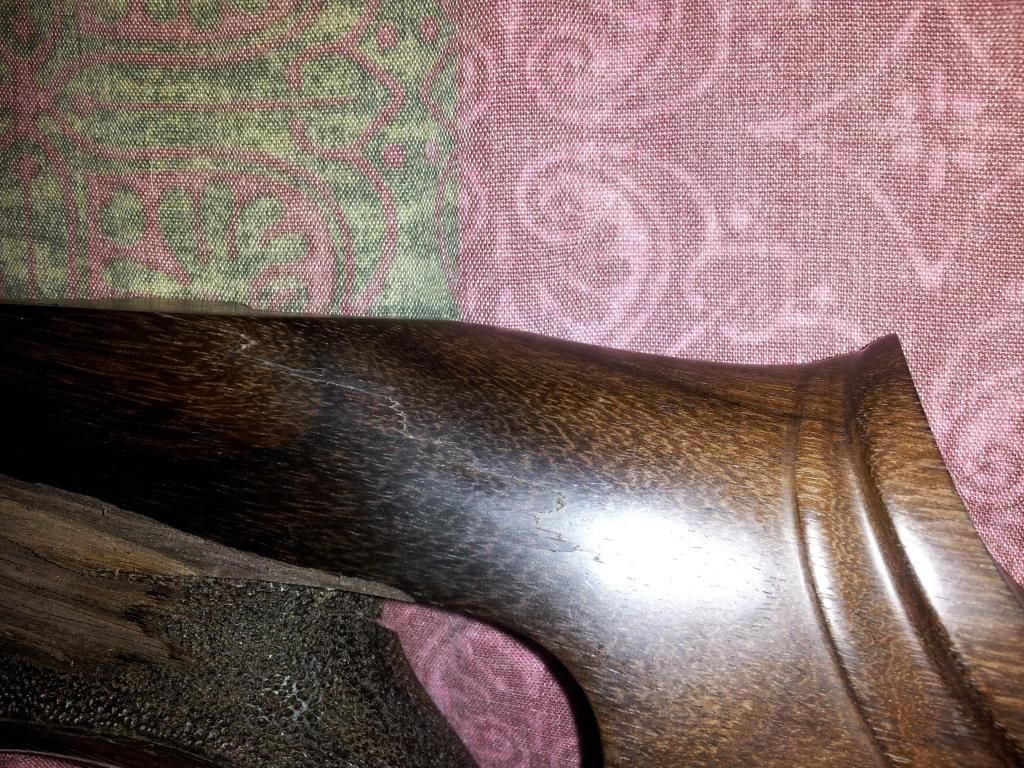 After assessing the damage I decided I needed to glue/strengthen the bigger parts by them self, before actually gluing things together...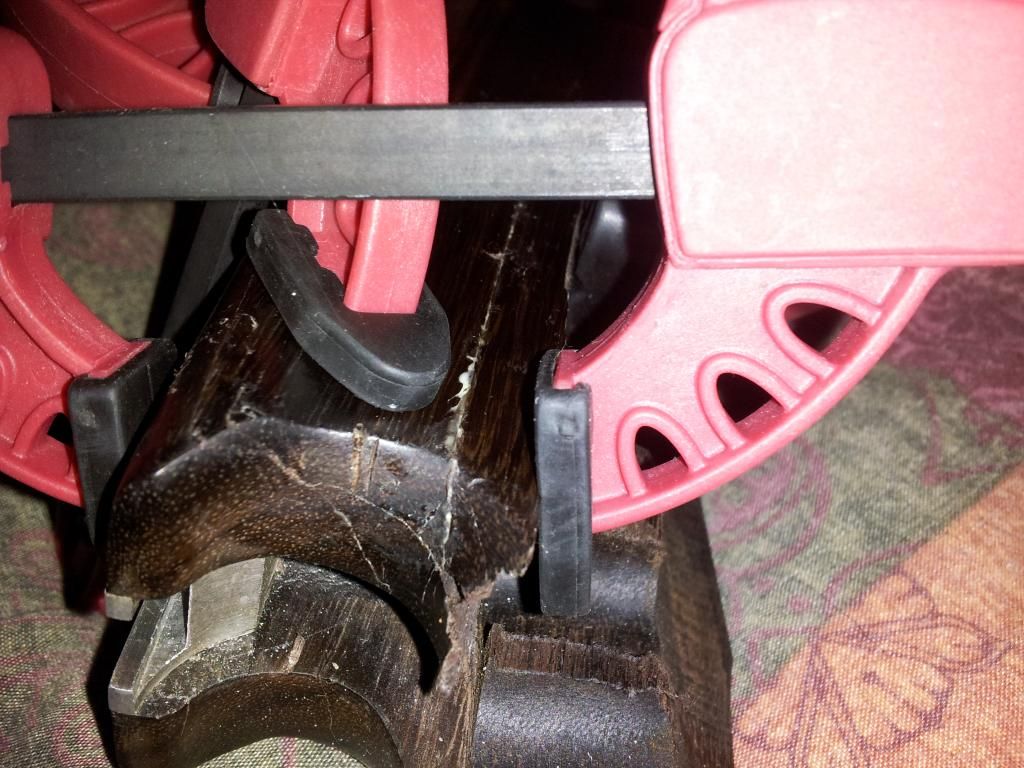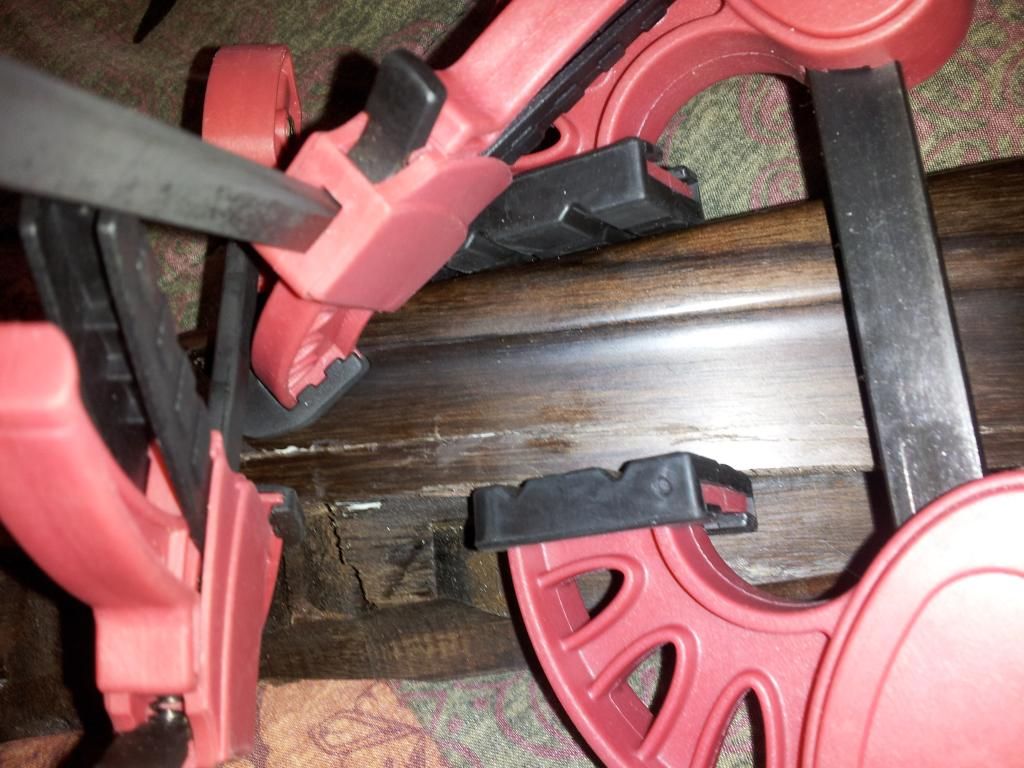 All the metals bits were in good shape, doesn't mean they can't be "fixed" though
To my fellow machinists out there, you may know the term "musical clamps" ??? Well...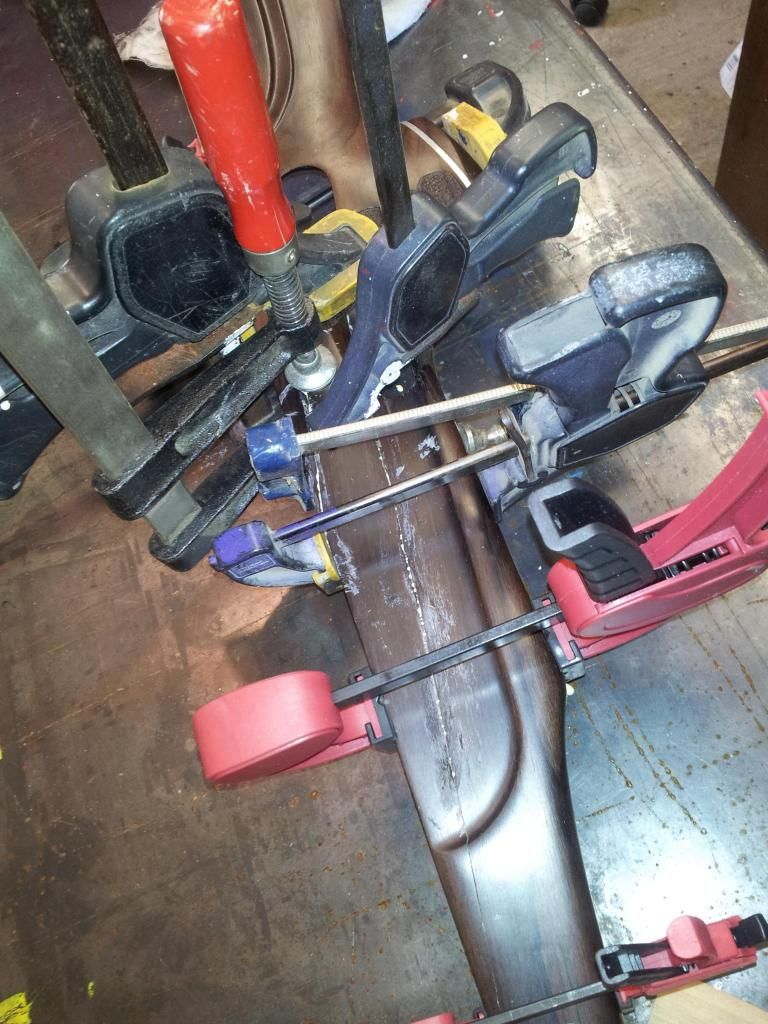 Test fitting after gluing everything together, fits like a glove
Although, there is one chunk of wood that was never recovered, I have something planned to fix that...

Sanding down the glue on the side with major fractures/cracks...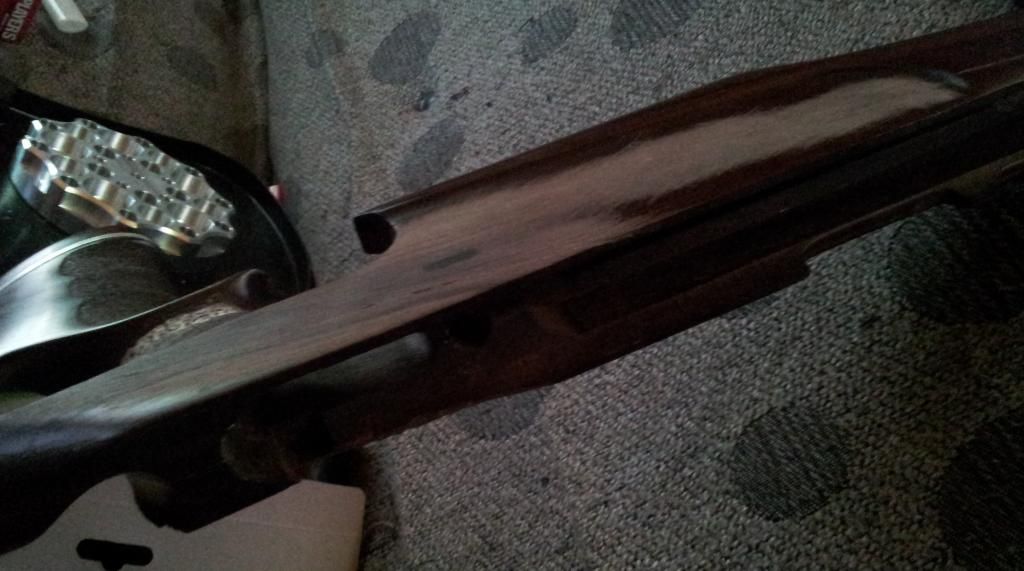 I used a product made by JB Weld called "Kwik Wood", seems to be quite tough and has a hilarious name to boot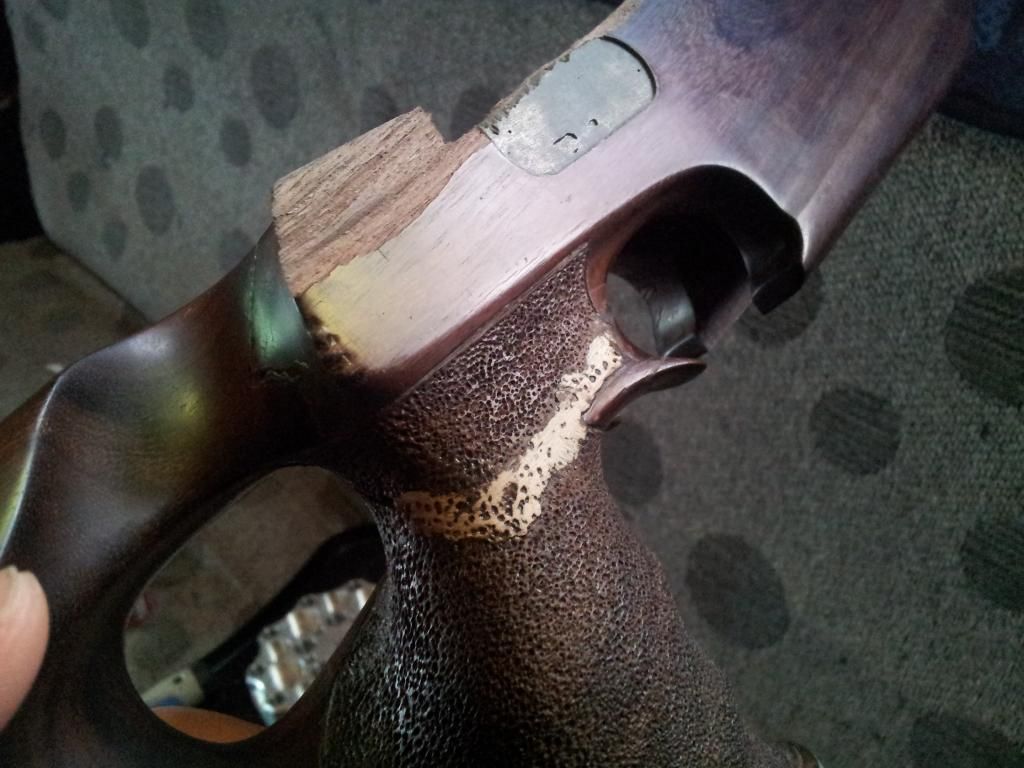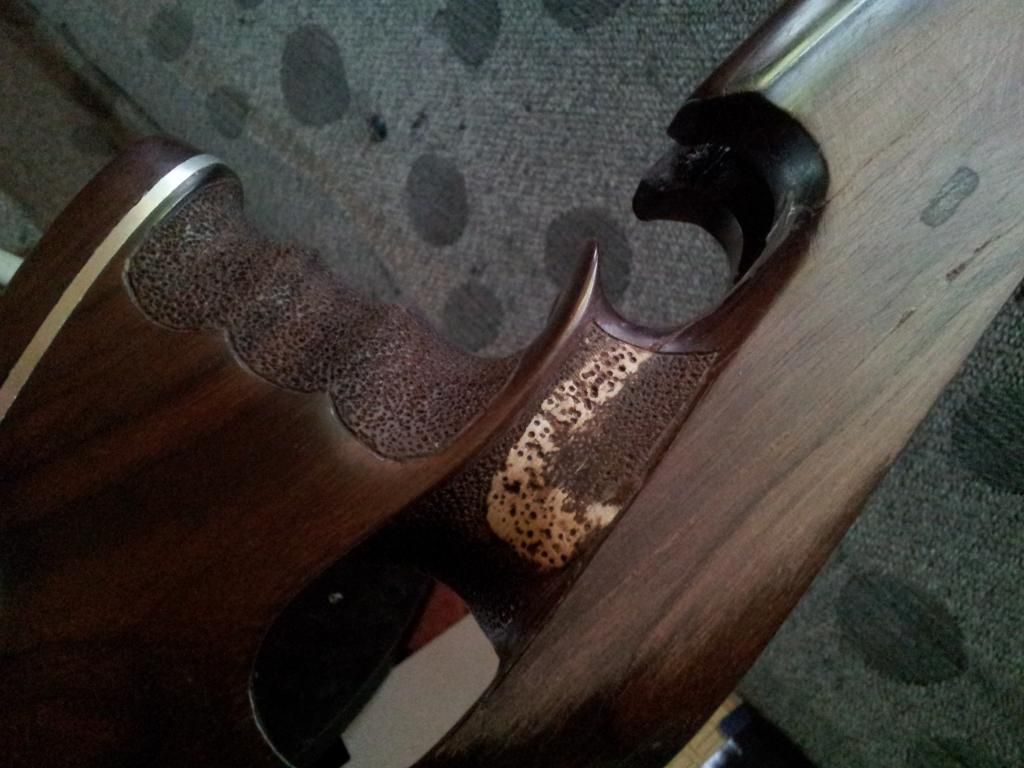 I decided to some of the badly damaged sections in a gloss black, as well as the stippled grip, so I taped off the rest of the gun...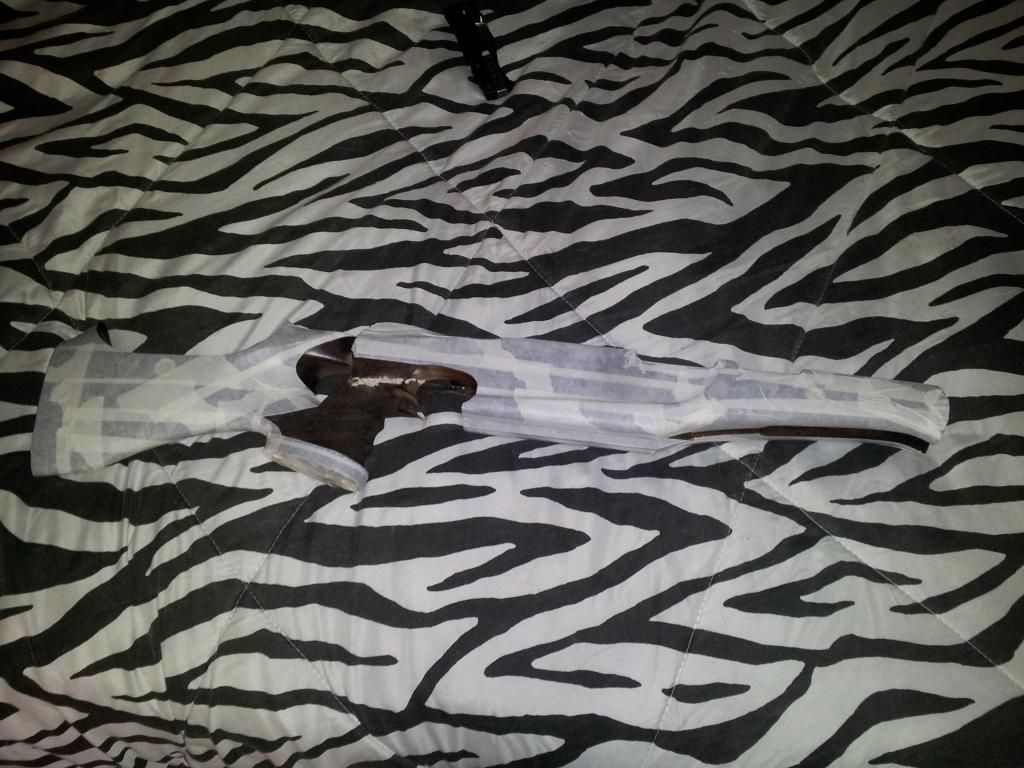 The final product is coming soon, a few odds and ends left to wrap up to get it all together. I will say this, some will love it, others will hate it, but I guarantee you it is a true "one of a kind". I have never seen anything like it before, and since this stock can never be sold (as it was replaced/free) I decided to go out on a limb and have some fun with this one
Cheers,