Unfortunately I have to let a few guns go, for another project, I will really miss this beauty...
This is a Air Arms S400 Carbine in .22cal, a very accurate, high quality, reliable PCP. I have used this gun with great success in HFT, I actually had my best HFT score with this gun a 125/136
This is a great all purpose gun. Lots of power for hunting (+30FPE ~ 1000FPS) and accuracy to match, I have taken many starlings between 50-80yds with this gun. If you are just doing some plinking in the basement, simply turn it down to 450FPS and get tons of shots. Or if you are looking to shoot FT, it works for that too, just a very well rounded gun
There are a few small marks on the front of the barrel from the previous owner, but they are cleverly concealed by the custom Delrin muzzlebrake, also they are purely aesthetic.
Scope and rings not included, Asking $650 obo + shipping, PAL required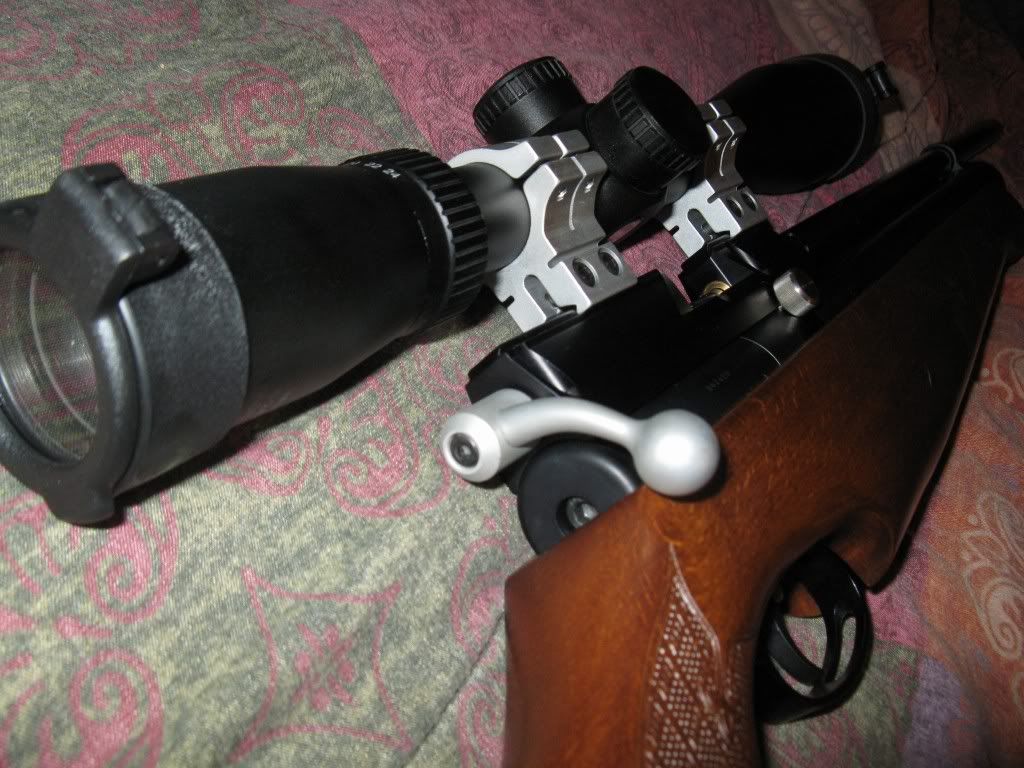 The S400 is the gun at the bottom in this picture...